June 2019
| Mon | Tue | Wed | Thu | Fri | Sat | Sun |
| --- | --- | --- | --- | --- | --- | --- |
| | | | | | 1 | 2 |
| 3 | 4 | 5 | 6 | 7 | 8 | 9 |
| 10 | 11 | 12 | 13 | 14 | 15 | 16 |
| 17 | 18 | 19 | 20 | 21 | 22 | 23 |
| 24 | 25 | 26 | 27 | 28 | 29 | 30 |
Calendar

Who is online?
In total there is
1
user online :: 0 Registered, 0 Hidden and 1 Guest
None
Most users ever online was
17
on Fri Jan 23, 2015 10:31 pm
Social bookmarking










Bookmark and share the address of Ultimate Naruto RP on your social bookmarking website

Bookmark and share the address of Ultimate Naruto RP on your social bookmarking website

Ryu Uchiha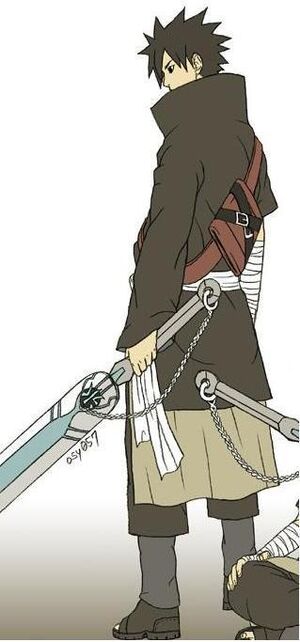 Age: 17
Height:5'10
Weight: 145
Gender : Male
Blood type: B
Kekkei Genkai:
Tailed Beast : Two-Tailed Cat
Jutsu
Spoiler:


Amaterasu

Blaze Release: Amaterasu Demon Technique

Blaze Release: Black Dragon Fire Missle

Blaze Release: Black-Saber Tiger Technique

Blaze Release: Phoenix Shadow Technique

Crow Clone Technique

Demonic Illusion: Blood Pool Technique

Demonic Illusion: Dark Apparition Technique

Demonic Illusion: Eternal Crowing

Demonic Illusion: Mother's Scorn Technique

Fire Release: Fire Dragon Flame Missile

Fire Release: Great Fireball Technique

Fire Release: Pyro Heat Wave Technique

Lightning Cutter

Lightning Hound

Lightning Release: Discharging Destruction

Lightning Release: Lightning Current

Lightning Release: Polarity Wall

Lightning Release: Striking Lightning

Samsara

Scattering One Thousand Crows Technique

Summoning Technique (Chimera)

Susanoo

Wind Release: Vacuum Great Sphere

Wind Release: Vacuum Sphere




Weapon
Spoiler:


Weapons
Fuma Shuriken

Katana

Metal Wires

Thunder Summoning Scroll



Appearance
Ryu for his age has average weight and height and a slim/slender body. Usual Uchiha characteristics such as brown hair, onyx eyes, etc. He wears a blown over shirt that he also carries a sheath for his well crafted katana he carries. His overshirt has one long sleeve and the other short sleeve, revealing the bandages on his right arm, and the collor which most uchiha clothes is popped up. He wears a white slash belt over his overshirt. His undershirt is white while his pants and shoes are black and blue. The items he carries with him is his katana that his best friend Samui Soyokaze gave him, scrolls (Thunder Scroll and other scrolls for weapons) within the over shirt and a necklace of the uchiha crescent his mother gave to him. But later gave it to Kimi Ayumu for a gift.
Personality
He is a very peace loving, careless guy. Before, Ryu treated people with the up most right of respect. He is very serious and loving when it comes to his friends, he would even put his life on the line for them. Because of he had hard childhood after his father left, he will try to keeps his emotions bottled up inside so he wouldn't be a burden to his friends or anyone else. But when its comes to battle he is very serious and calm so he can focus on the best way to defeat his enemy. But when he is angered he seems just to go all out on his opponent without thinking of a strategy and that's usually hes downfall. He'll also try to taunt his enemies, making them angered. But after leaving Konoha his attitude had changed to an "I don't care" mood. He doesn't care who anyone else is (unless they are his friends) or what there problem is (unless if its serious and Ryu feels sorry for them). He seems cruel, cold, and dark but he is still I kind person. He wouldn't kill anyone defensive less or weak, and would only kill if they intended to kill him. Though he seems to show his care for Kimi Ayumu and seems to treat her as a little sister.
Background
Ryu and his brother, Leon, weren't born in Konoha instead they born on the outskirts of Their real mother and father are presumed to be dead or missing since Ryu and Leon where found by two married couple, both shinobi. They were taken to a small wooden house, where they would spend most of their lives their together. The adoptive mother and father were both powerful shinobi and was known throughout Konoha. The father still served as an Jonin in Konoha while the mother retired from her rank to live a simple life. Both of the boys where being trained by each of their parents. Though the father favored Leon ever since he activated his Sharingan. Ryu knew that his adoptive father loved him but it seemed like their bond slowly died because of Leon. The mother started training Ryu more since both the father and Leon were out of the house more. When Ryu was a year old, a threat approached Konohagakure, the Two-Tailed Monster Cat. Konoha needed to transfer the the beast to human before it could cause disaster to there village. Konoha requested that one of the children where to be used for the transfer. Ryu's parents agreed to transfer a Tailed Beast that was an upcoming threat, heading for Konoha inside one of their children to save lives. But for unknown reasons, when Ryu was young it seemed like he couldn't handle having the Two-Tailed Monster Cat within like Naruto and the other Jinchurki could. Even though he they hadn't sealed the beast within him a long period of time, Ryu seemed to be in pain every minute of everyday. Afraid that his son might die and release the beast from its vessel, Kami and other shinobi moved him away from Konoha into Land Of Spring. They then released the beast from Ryu and escape from it terror. Though the beast seemed to attack the people of Yukigakure. It was then sealed into another host, her name is Isana Sanagi.
For unknown reason's his mother was killed by his father. After witnessing the death of his mother, Ryu activated his sharingan. Soon afterward Konoha shinobi came to seize him. Unfortunately, he got away before they could react.Then they lived in konoha after the events enrolled in the academy and became ninjas. Leon escaped from Konohogakure to look for his father, But Ryu confronted him in the outskirts of Konoha, although Ryu was overwhelmed by his brother power. Before Leon left Ryu begged and begged not to go and said they could do it together but Leon declined. Ryu tried to stop him Leon from going, but he overpowered him. When he disappeared from his sight Ryu's cried. Though he wasn't crying tears, he was crying blood. Ryu activated his Mangeckyo Sharingan. Now 19 years old, Ryu has joined other Ninja from Konoha to form a platoon. He confronted the Hokage to go out of Konohagkure to look for his father. He would still be a shinobi of Konoha and would only answer to him. The Hokage accepted since he had an understanding for how Ryu felt. When Kazuo Ayumu found out, he confronted Ryu, asking him to take care of his little sister while he was gone on a mission to find info on the killers of his teammate. Since Ryu was friends and Kazuo treated as a brother he promised. Now he is traveling along with Kimi keeping her safe.
Abilities
Ryu is a considered to be a smart ninja. Analyzing his opponent movements and counteracting them. He graduated from the academy at age 12. Some would say that he is a genius others would say he is just cocky. Just like Itachi Uchiha he has a connection to Crows. He can send messages to other people or to a place just like you would a pigeon. Also like Jugo he can communicate with them using his sharingan. They can warn him of were the enemy is, or lead him to his destination. He doesnt know why they are attracted to him but he likes them around. He usually has a small crow that rest and travels with him on his shoulder. Ryu named the crow Karusu.
Elemental Techniques
Lightning Release
Even though Ryu affinity is Fire Release, He true skills are in Lightning Release Ninjutsu. He mastered it in Shape Formation and Nature Formation. Most of his Lightning Jutsu he created by himself. He uses lightning release in other clever ways, like electrocuting a target on top of water, acting as a conductor. If favors using Lightning Release for some reason. It seems like Ryu has mastered this element to the point where when ever Ryu uses his Lightning Release it seems to give off more electrical surges than usual. This includes electrical surges conducting arond his body.
Fire Release
Ryu, like all other Uchiha, were born with the affinity of fire. He was able to use the Uchiha Clan's invented technique, Fire Release:Great Fireball, at age 9. He had Fire Release: Great Fireball by his mother, since his father was either with Ryu's brother Leon or in Konoha most of the time. When Ryu aged, he began creating his own Fire Release technique called, Fire Release: Pyro Heat Wave. It allowed him to generate high temperatures of heat and fire from his palm and mouth. After he unlocked his Mangekyo Sharingan he could manipulate the flames of Amatersu, the most powerful Fire Release technique there is. Also, it should be noted that since he Ryu was the former holder of the Two-Tailed Monster Cat, his Fire Releases are known to be hot and destructive then other users.
Wind Release
This is now Ryu's new element which he started training on it not so long ago. Though he hasn't created any of his own Wind Release technique's, he has copied Wind Release from other shinobi with his sharingan. So far he has copied Wind Release: Vacuum Sphere and Wind Release: Great Vacuum Sphere. Although like other sharingan moves that he and other sharingan users copy, he hasn't fully mastered Wind Release technique themselves, but has had some experience.
Taijutsu
Ryu is quite quick when it comes down to hand to hand combat. Most of the time he tries to thinking of way to counter-attacking or fool his opponent. Since he always keeps an eye on the target it seems to be no problem for him. But Ryu will keep track of the things going on around him. Though he doesn't have any Taijutsu techniques as of now, Ryu does have his sword. He is a skilled swordsman, training since he was given the sword from his best friend Samui Soyokaze. They are both swordsman who probably have the same level of skills. Samui crafted the katana himself, he also made it adapt to chakra, such as flowing chakra and other elements to the sword. It was given to him on his 13th birthday as gift for his childhood friend. Although Samui has created some more than one kenjutsu technique that he uses for multiple situations. Ryu's sword is said to be unbreakable.
Genjutsu
Most of Ryu's Genjutsu technique's were all inspired by his mother, since she had mastered the Genjutsu. She is mostly known to be called
The
Dark Maiden
because of her mysterious and cunning illusion she casted on her opponent. In fact, Ryu created a Genjutsu in memory of her called, Demonic Illusion: Mother's Scorn. It was named Mother's Scorn because Ryu's Mother always protected his son from danger. The illusion will usually show up as a small girl wearing a thin dress or a grown woman covered in blood. They are both suppose to symbolize his mother, since the images of the girls are his mother when she was younger and killed. Ryu can cast his genjutsu at a fast pace, though it may seem like the target has been inside the illusion for eternity of pain and suffering.
Hiden TechniquePyrokinesis:
When the Two-Tailed Monster Cat was sealed inside Ryu Uchiha he gained the ability to control fire by using his chakra (Pyrokinesis). While concentrating, Ryu can manipulate fire in a similar way that Gaara can manipulate his sand (Since Gaara was a Jinchurkiri also and gained the ability to control sand) but still having the properties of fire. Also, if Ryu plans to use this technique there must be a pre-existing source of fire. That or either a Fire Release technique that the user or opponent has used.
Although Amaterasu is a Fire Release technique, it can not be controlled using Pyrokinesis because it is one of the techniques from the Mangekyo Sharingan. Only the Mangekyo Sharingan can control the Amaterasu flames. The more time Ryu Uchiha pyrokinesis, the more chakra and concentration it takes, and to a point Ryu will have headaches (Similar to Itachi when he use Amaterasu for a period of time only he strained his eye). Even after the Two-Tailed Monster Cat was removed, it seems that the tailed beast left some of its chakra into its previous container as a gift. But after it was gone, Ryu says it even harder to use this ability. Also it is noted that when Ryu performs a Fire Release, it is said to be more hotter and destructive.
Sharingan & Mangekyo Sharingan
He awakened his sharingan at age 5 and mastered it at age 15 when he became a Chunin. His Sharingan was nothing out of the ordinary till he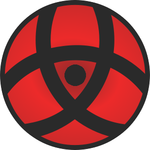 awakened his Mangekyo Sharingan when Leon Uchiha left Ryu when he turned 15. He has multiple abilities in his Mangekyo Sharingan eyes. One ability that comes from his right eye would be Amaterasu, which would give Ryu the ability to use the mysterious black flames to a location as long as it was in his vision of sight. Ryu has mastered Amaterasu to the point where he gained a new Kekkei Genkai, Blaze Release. Also he has created several Blaze Release technique's of his own. Another ability which come's from his other eye would Samsara, which gives him the ability of "everlasting life" and can heal wounds wide or deep, small or big, by using chakra aura similar to that of Susanoo. If he gets a fatal wound, he could activate Samsara to heal the wound. Although it does come with a price of a large amount of chakra, he could even fall into a comatose. The final ability that Ryu possesses in both of his eyes is Susanoo, which protects from most forms of damage. His Susanoo is still incomplete but he has reached the level of rib cage, backbone, arms, and the skull which has horns on its forehead. Similar to Sasuke Uchiha's incomplete Susanoo. He has also shown the ability to control animals with his Sharingan eyes, such as his crows. But it seems that the animals will do Ryu's bidding even without activating his sharingan.
Genin





Posts

: 24


Ryo

: 88


Reputation

: 0


Join date

: 2010-05-18



Approved /.

But You need to Purchase Those Jutsu & Elements ( If You Join My village I can Donate you the Points )

Other than That ( Your Tailed-beast Is approved )

We have a Open Jounin Spot in Our village .

But you need to take the Chunin exams If you Want it ......?

If you Join Yahiko Organization you Become a s-rank Ninja and you Obtain all your jutsu elements for free .
_________________
Founding Father-Yamakage Sennin





Posts

: 1279


Ryo

: 7873


Reputation

: 19


Join date

: 2010-03-29


Age

: 24

Character sheet
Chakra:


(1860/2000)


Health:


(2000/2000)


Jutsu Data Book:


Thanks.

Ill Join Yahiko Organization./

Can You Move This to > Official Characters .
Genin





Posts

: 24


Ryo

: 88


Reputation

: 0


Join date

: 2010-05-18



Moved /

(Locked : No One Spam Here )
_________________
Founding Father-Yamakage Sennin





Posts

: 1279


Ryo

: 7873


Reputation

: 19


Join date

: 2010-03-29


Age

: 24

Character sheet
Chakra:


(1860/2000)


Health:


(2000/2000)


Jutsu Data Book:




Similar topics
---
Permissions in this forum:
You
cannot
reply to topics in this forum